JobRelay plus (job board)
JobRelay plus
An integrated job board which is fully supported.
Enjoy the ease of JobRelay without having to worry about the job board side of your WordPress site. We take care of it for you.
JobRelay plus provides JobRelay as well as a fully functional job board on your WordPress site.
Read the full specification of your JobRelay plus job board.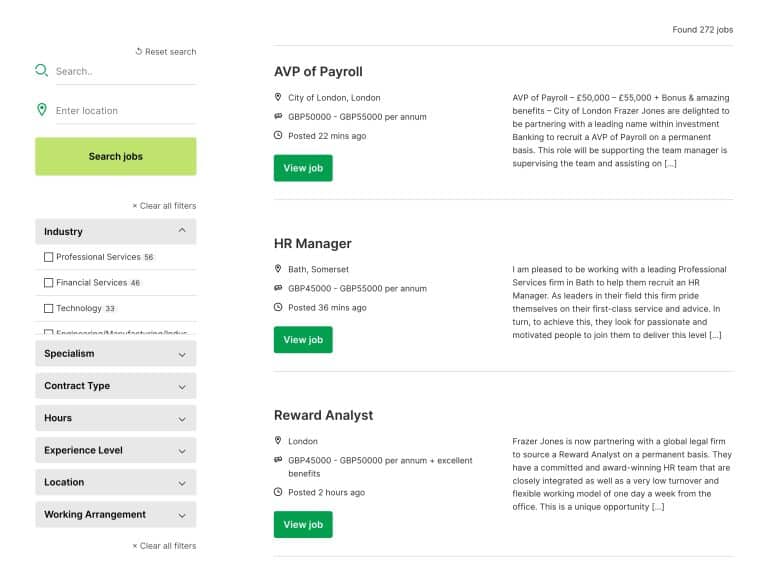 Creating a job board is not as straight forward as you might first think – there is a lot to think about and get right.
Why not let the experts take care of all this for you?
With JobRelay plus, you get all the benefits of JobRelay, with the added bonus that we will install, configure and manage the job board in WordPress for you.
All from just £99 / month
JobRelay plus features
Enterprise features as standard
Your job board comes with a host of enterprise standard job board features including a powerful faceted search and Google for Jobs data output as standard.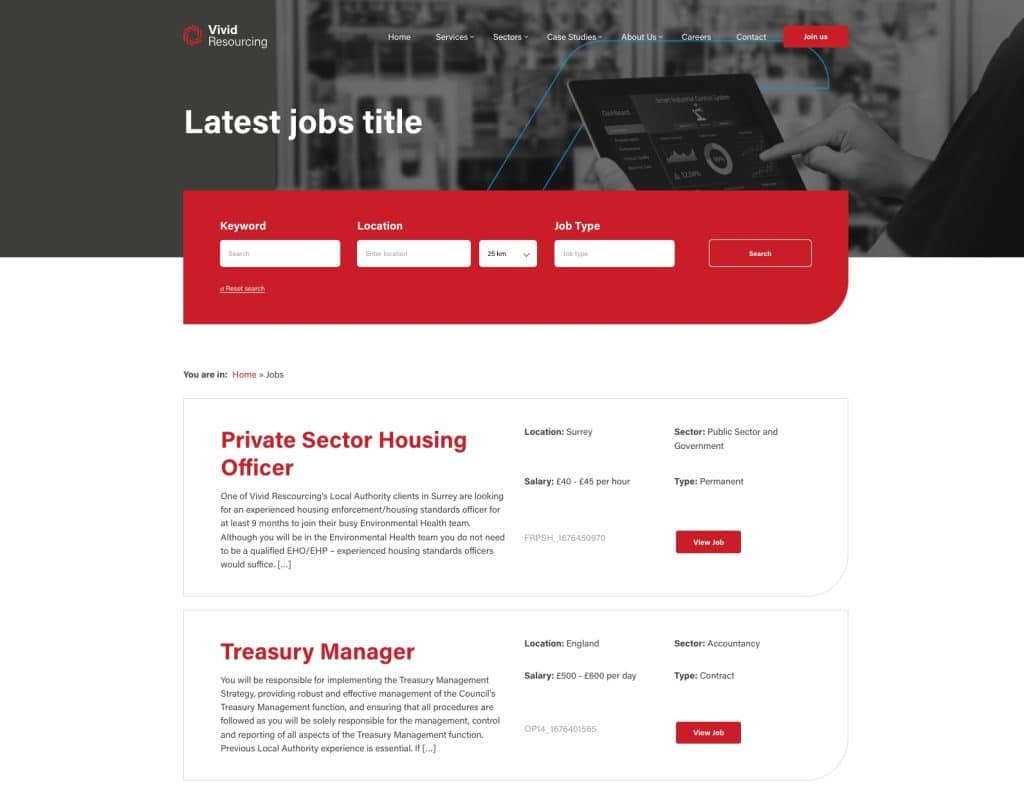 Stay on brand
Full branded job board to match your site design
A job board that showcases your brand, and fits in with the rest of your website.
Powerful, extensible job board
A first-class candidate experience
Give your candidates the power they need to find the job they want.
Your job board can feature keyword and location search, and filters for any number of job categories.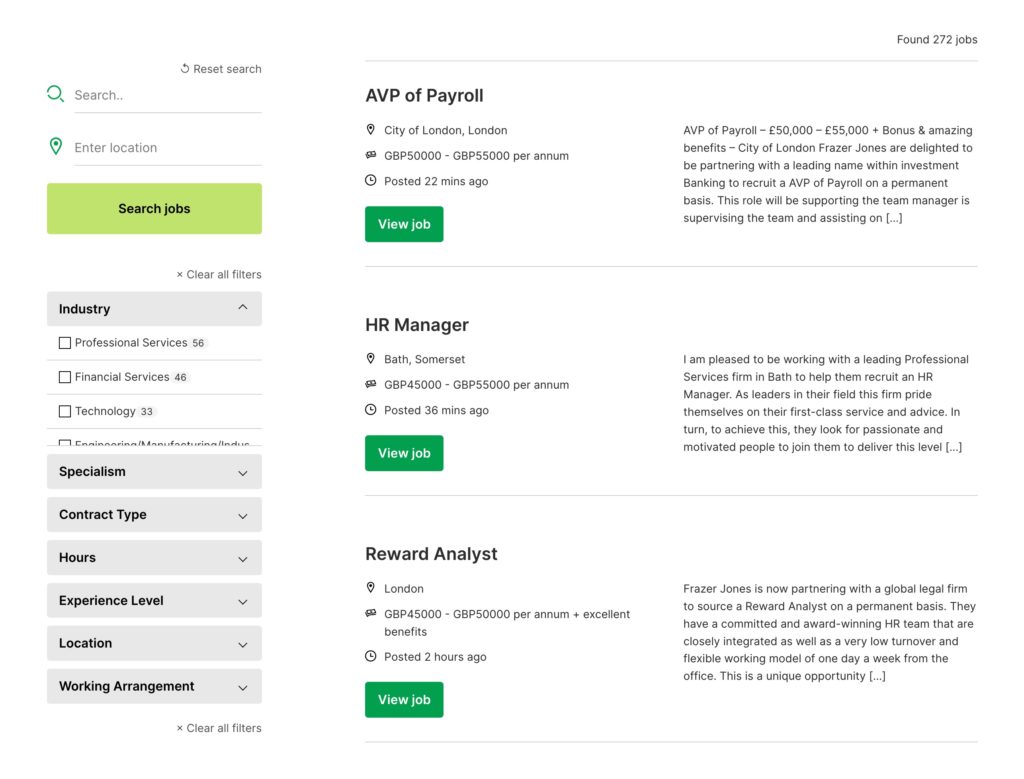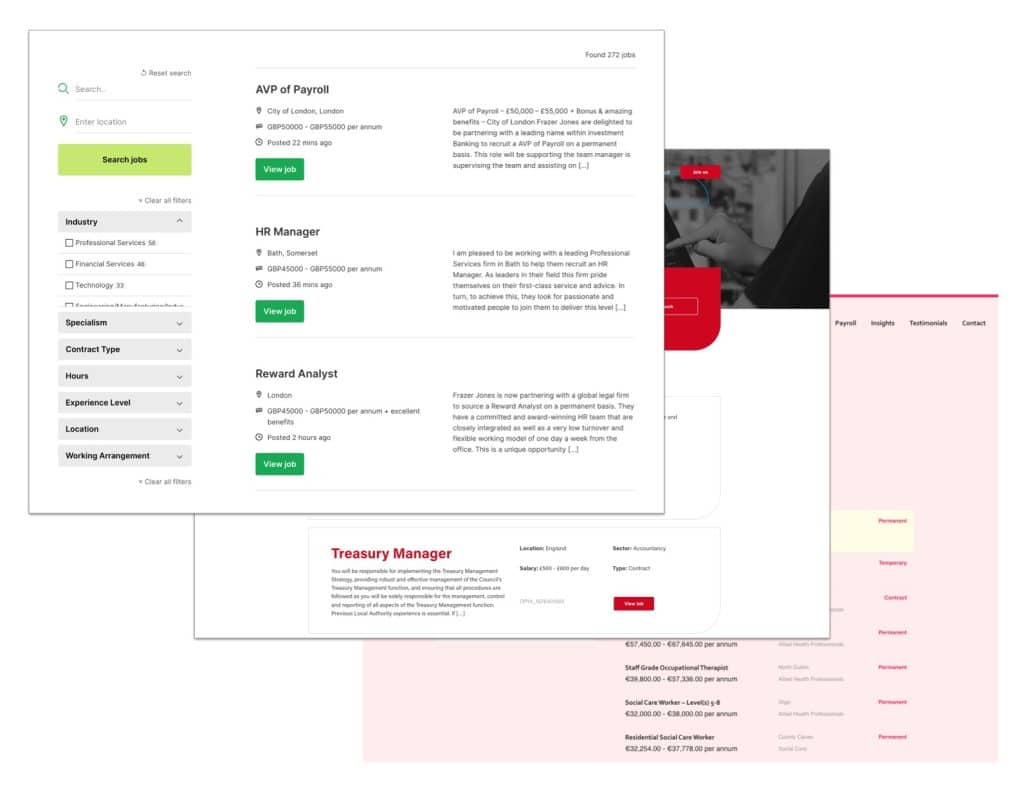 Layout as you want
A choice of job board layouts
Our integrated job board provides a choice of layouts for your job listings page including:
Positioning of the facets (left or right)
Job summary output
Grid style job listings
Pagination or load more options
Structured data output
Ensures your jobs are indexed in Google for jobs
Having your sites jobs indexed in the Google for Jobs system is a great idea and a boost for your sites SEO.
JobRelay plus ensures that the correct structured data is output for each of the jobs, allowing Google to index your jobs for a better reach.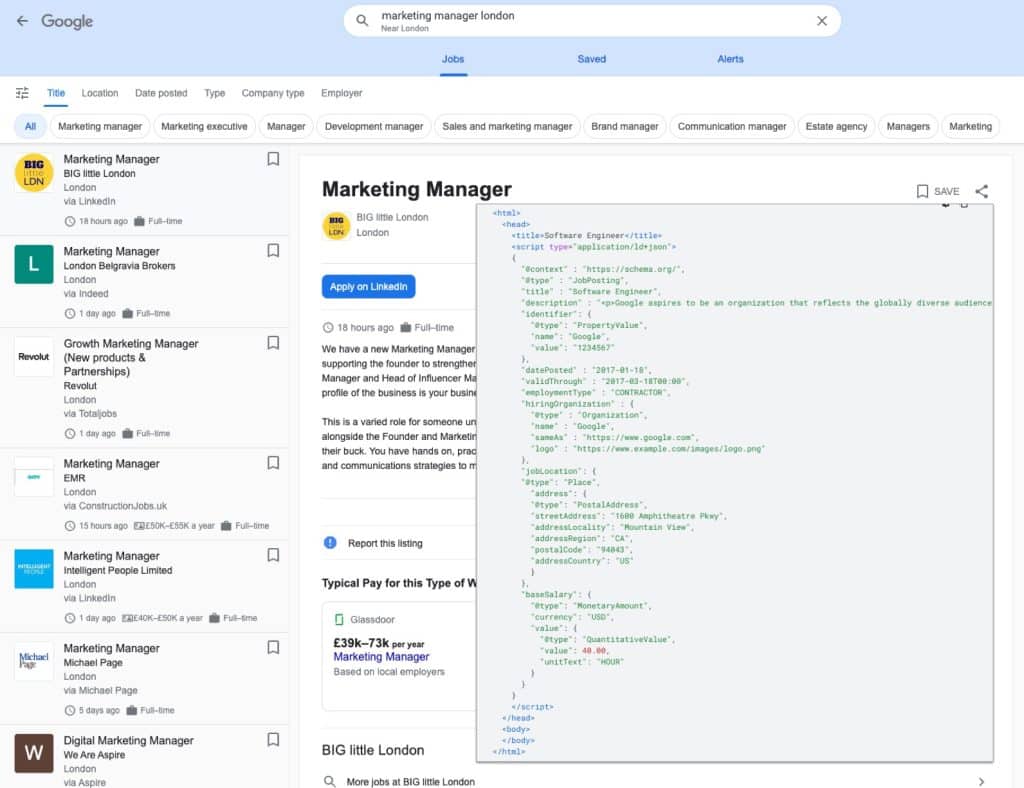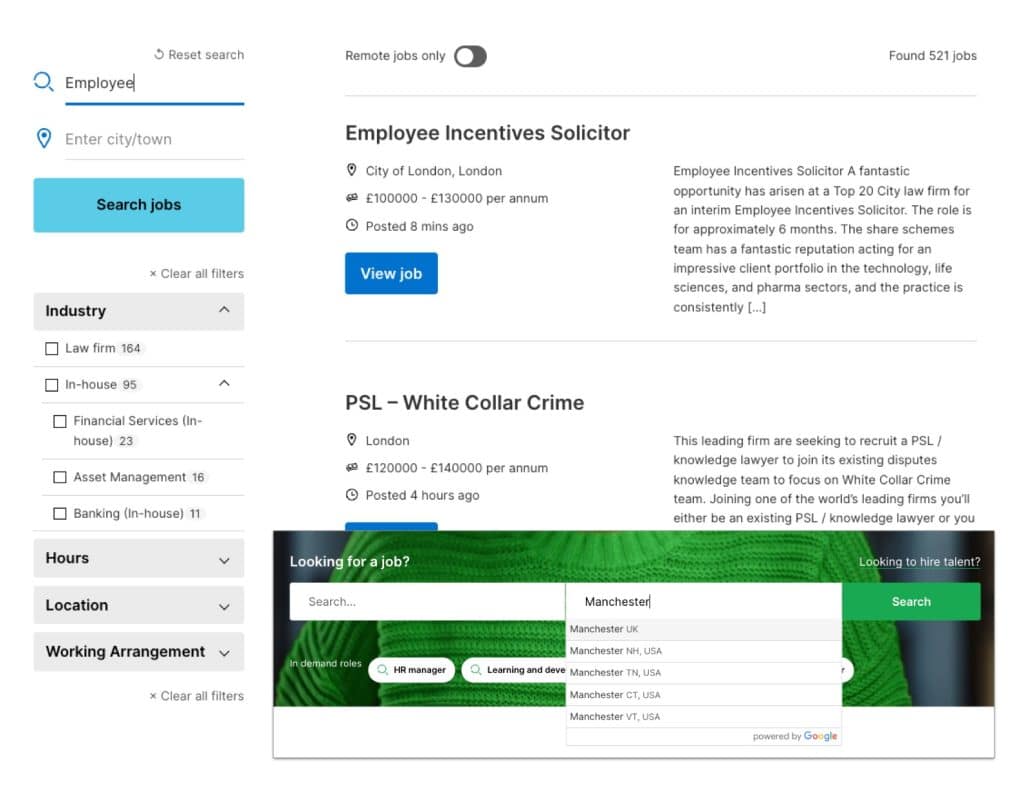 Filter jobs
Faceted geo search built-in
JobRelay plus comes with an extensive and simple to use job filtering and search.
Candidates can easily find the jobs they are looking for through search. Search parameters include:
Keyword
Geo-location (jobs within certain radius)
Industry
Job type
Working arrangement (remote/hybrid/office)
Ongoing support and maintenance
Some of the most popular questions we get asked about JobRelay are about the job board installed on client websites, such as:
Changing the layout of the job listings page
Improving the search
Stylist changes to job pages
Job listings page disappearing
All of these are not actually the role of JobRelay, however with JobRelay we have you covered. Since JobRelay Plus includes the job board, we are here to help with any queries you have about your sites job board.