Case study: Crewit Resourcing
About Crewit Resourcing
Crewit Resourcing are a specialist recruitment agency for 6 different sectors across 3 different European locations.
They bring industry expertise with deep industry knowledge and safety to bring strong candidates to their clients.
The main challenge
Crewit Resourcing use Broadbean job posting and distribution, which enables them to post jobs to multiple destinations.
However, this did not include their own WordPress powered website. This meant that before using the JobRelay service there was too much extra effort posting jobs twice, so jobs never got added to the website.
Harry, the marketing manager summed this up perfectly.
Before JobRelay, there was so much extra effort involved in posting jobs to our own website, that we just didn't do it.

Harry Loft, Marketing Manager at Crewit Resourcing UK
For Crewit Resourcing, having candidates spend time on the website was crucial. It enables them to build trust and authority with clients and so having candidates visit the site was really important, but something that they were not utilising enough.
Project goals
As with most JobRelay integrations, there are two main project goals that needed to be achieved:
Allow jobs written in Broadbean, already being posted to multiple job boards to also be posted to the Crewit Resourcing WordPress website.
Allow candidates to apply for those jobs on the website and importantly having these applications appear back in Broadbean, alongside applications from other job boards.
All this meant that recruitment consultants posting the jobs, didn't have to login to multiple places to post jobs and assess candidates.
Using JobRelay to integrate the Crewit Resourcing website with Broadbean
Harry, came to Highrise Digital wanting to integrate Broadbean with the website.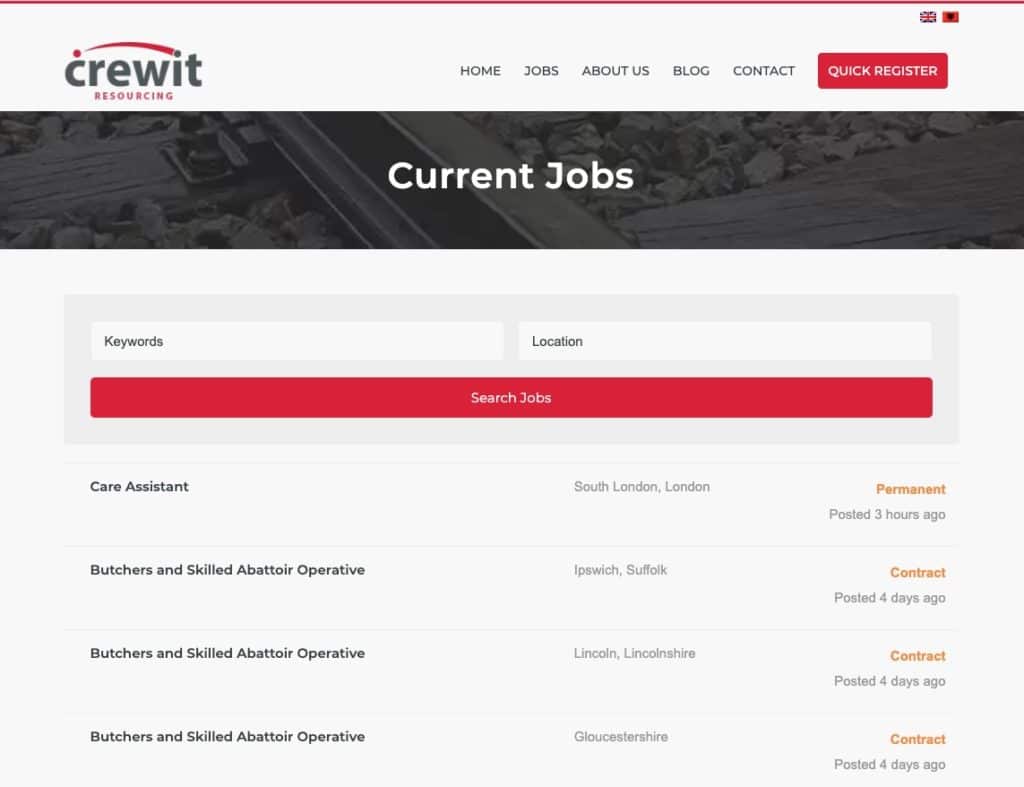 JobRelay was the perfect product for Crewit Resourcing as it allowed us to integrate the website with Broadbean in a matter of days.
They were quickly up and running, posting jobs from Broadbean to their website and seeing the candidate applications from the website appearing back in Broadbean.
Harry summed up the benefits of the integration here.
The cost of adding the JobRelay integration paid off from the very first month, as we received additional candidates directly from our own website.

What we're seeing now is those candidates returning to the website to search for other jobs, visit other pages, helping us to build trust and authority with our candidate base.

Harry Loft, Marketing Manager at Crewit Resourcing UK
---
Does this sound like something your website could benefit from?