Save 50+ hours per year*
and get more job applications
Social sharing images for your jobs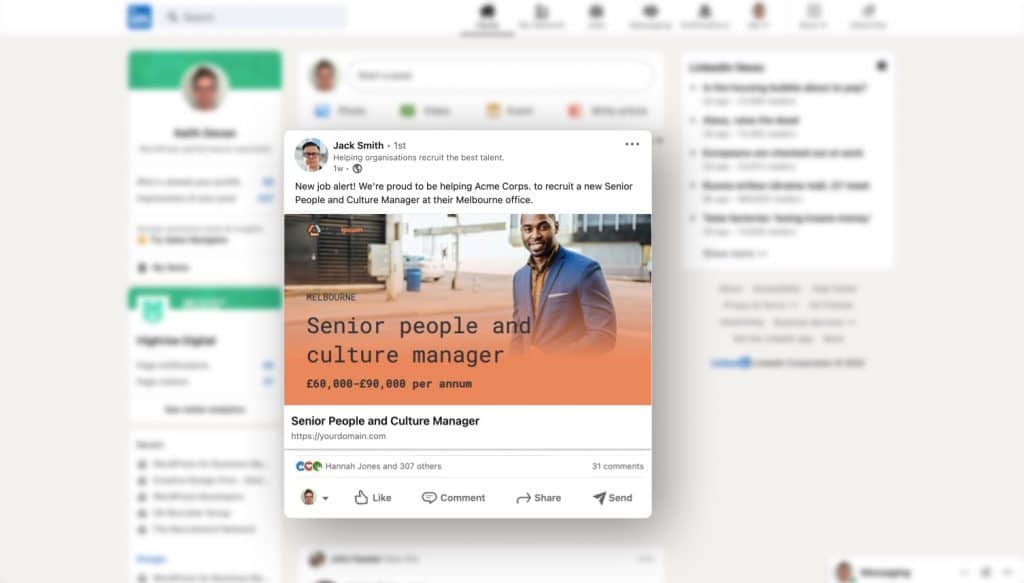 🤖 Automated
✅ Branded
😍 Beautiful
Automatically generate custom images for social media feeds when your JobRelay jobs are shared online.
Save 50 hours per year and maximise your social media engagement when sharing your jobs.
*Requires an active subscription to JobRelay in order to function
An attractive thumbnail means a larger and more compelling hit area for clicking.

Jon Espirian,Relentlessly helpful LinkedIn nerd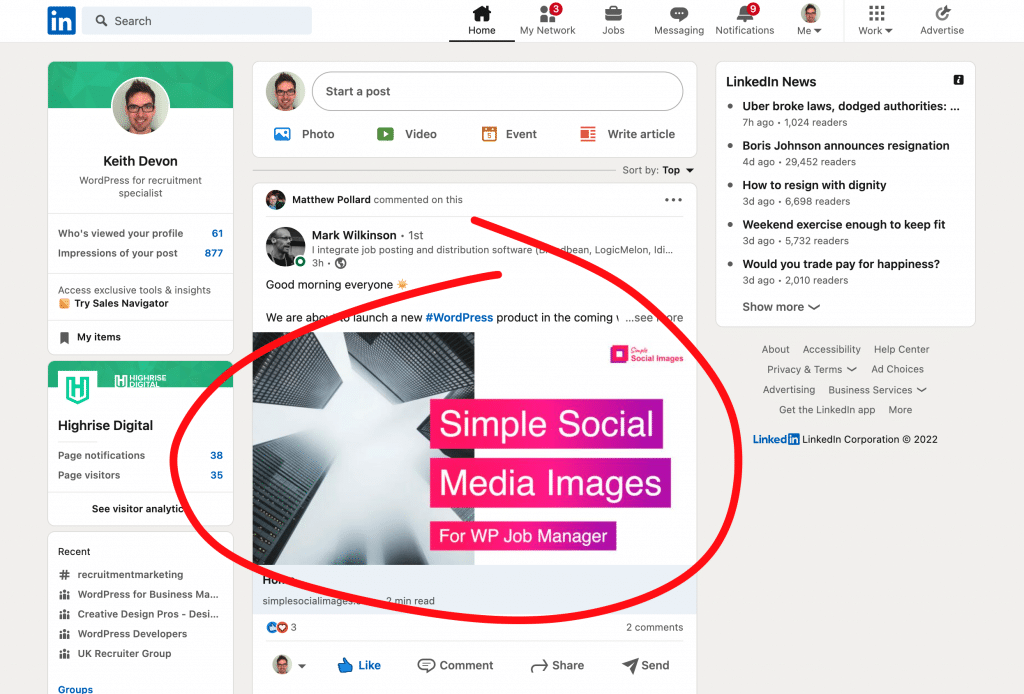 What are social images?
These are the images that are displayed by social networks when a web address is shared in a post.
If you add a web address to a post on LinkedIn it will look for something called an "og:image" tag in the code. If that's present it will display an image thumbnail.
Why bother with custom social media images?
Our customers tell us that they get significantly more engagement on social media with a custom image – especially on LinkedIn.
And top SEO and engagement experts agree…
og:image…this is perhaps the most essential Open Graph tag because it occupies the most social feed real estate.

ahrefs.com
Open Graph markup is important in our content distribution process. They reduce the friction of sharing content … and therefore increase the likelihood of re-shares.

…Open Graph markup is an important factor in the viral distribution of content. The better it's maintained, the better your content is shared.

Kevin Indig, Director of SEO, Shopify
A custom social sharing image will:
Improve engagement on your job posts
Reinforce your brand
Display critical job information 'at a glance'
Set you apart from your competition
#winning
It seems that social media images for jobs are really important but also really difficult.
---
What makes social images so difficult?
Right now, you might have to make do with generic images when you share a job. It might be awkwardly cropped, or the wrong image entirely!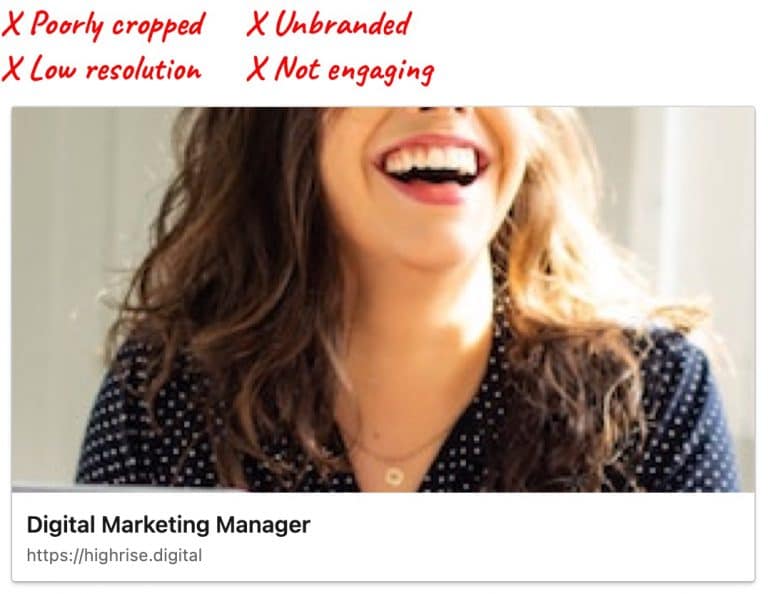 Perhaps you take the time to generate each of these by hand before posting, using something like Canva. But maybe that's too time consuming.
Here's the good news…
---
Introducing the Social Media Image Add-on for JobRelay
We've just built a tool that automatically generates attractive, engaging images, complete with job title, location, salary, image and your logo.
For example…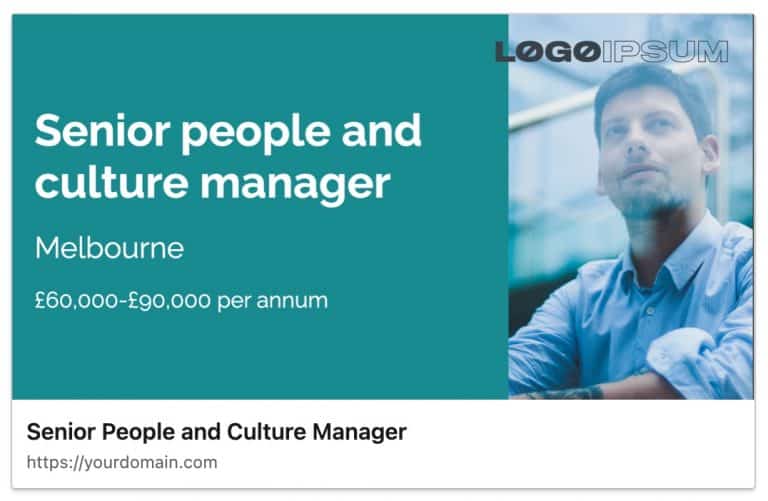 Nice! 😍
Once you've signed up for an account, you can upload images and your logo, choose your template, and customise the colours to suit your brand.
Now, every time a job is sent to your website through JobRelay, your custom image will be created and added to your job post.
Next time anyone shares a job page on a social network it will display your beautifully branded image.
---
Template choices
Currently there are four templates to choose from, with many more being added soon.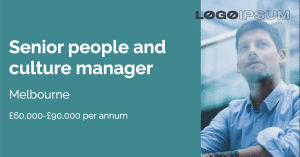 Each of these templates can be customised to suit your branding. 👇
---
Customisation options
Choice of 4 templates (more to come!)
Your logo
Text colour
Text background colour
Background colour
Images (upload images to randomly select from)
Typeface (font)
Bespoke templates
Want to really stand out?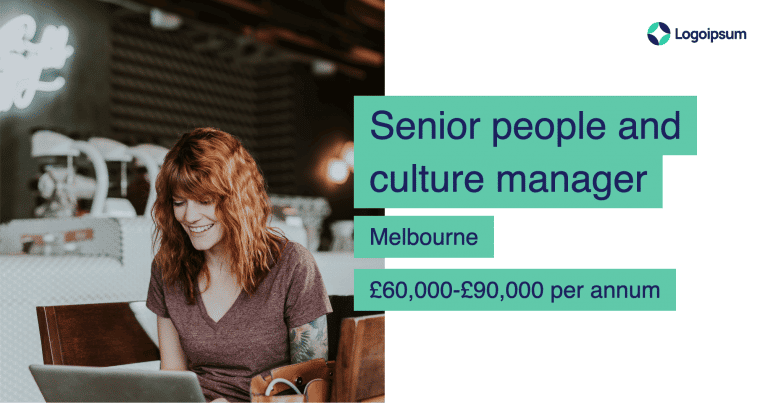 Fully bespoke templates for a fixed fee. From £195.
Previously, we were spending a lot of time creating a custom image for every job that we wanted to promote on social media, but with Simple Social Images a beautiful image is created for us automatically.

Mark always provides an excellent service; everything was very easy to set up and we got a template customised to match our branding. Our posts are now eye-catching and easier for our audience to interact with.

Jenny Quelcutti, Head of Marketing, Bridgewater Resources UK
---
Hand-held setup
We don't want you to be struggling with complicated settings screens and setup instructions. That's why your price includes full setup and customisation support from us.
You'll have the ability to change things later if you need to, but we're there to help speed up the process of getting started. 👇
---
How to get started
Check your inbox for an email from us
We'll sort the rest!
🚀 Usually, we can help you get up and running within an hour.
Buy now
Ready to go?
* Billed annually. Your annual subscription gets you access to updates, support and our image generation API. Requires an active subscription to JobRelay in order to function
Got questions? Get in touch, we'd be happy to help.
100% money-back guarantee
If you're not happy with your purchase within the first 30 days, we'll refund 100% of your payment.
*How does this save me 50 hours per year?
OK, here's the rough maths…
50 jobs per month x 12 = 600 jobs per year
600 x 5 minutes per job (to create a custom social media image e.g. using Canva) = 3,000 minutes per year
3,000 minutes / 60 = 50 hours per year saved
Multiply 50 by the hourly rate of whoever currently does, or would do, this and you get an approximate cost saving.
E.g. if the hourly rate is £15 then your saving is 50 x £15 = £750 – £295 = £455 / year saved.
The team behind this
JobRelay and the Social Media Images add-on are built, maintained and supported by Mark and Keith of Highrise Digital.
We love to help recruiters to solve their WordPress, web and online challenges.
We're always happy to chat. Feel free to drop us a note and we'll be in touch.