How does JobRelay work?
JobRelay acts as a job board within the multi-posting software you are using. This means that JobRelay shows as a new posting destination you can select, along with selecting other popular job boards to send your job to.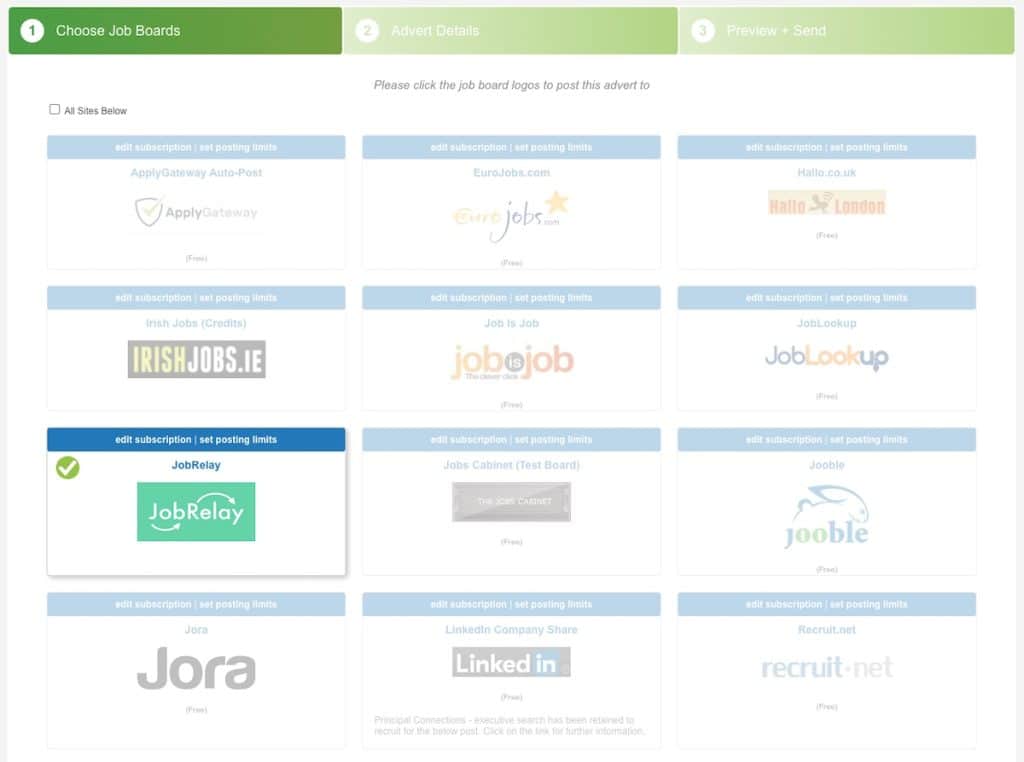 The multi-poster sends the data for a job over to our JobRelay service. JobRelay then processes the data and formats it so your WordPress site can understand it. It then forwards that data onto WordPress.
We add, and configure our connector plugin to your WordPress site. This plugin is responsible for reading, processing and saving the new job data that arrives.
It does this by creating a new job post in your website, and then saving the associated job data (title, description, industry, salary etc.) with the newly created job post.
Your WordPress website can then display these jobs, just as it would have done if the job was written in WordPress. Think of JobRelay as just populating your existing WordPress job board with content.
Useful information