Connect LogicMelon and WordPress
In less than 30 minutes!
Do you use LogicMelon and WordPress?
JobRelay can help you to stop wasting time, money and effort when writing job adverts twice.
Integrate your WordPress site today using JobRelay.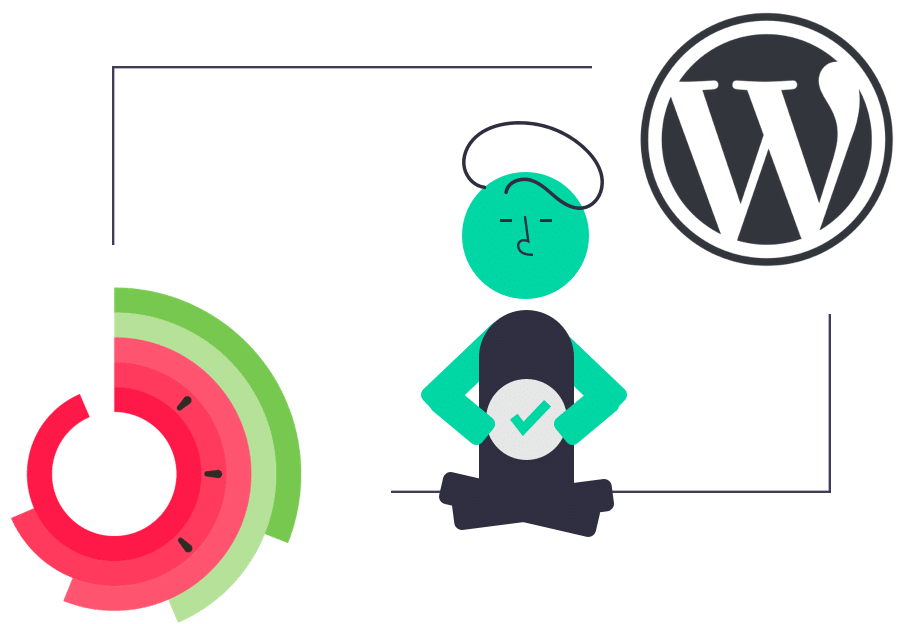 Do you list jobs on your website?
If your jobs aren't on your website, you're unable to:
Showcase your sector expertise through case studies, blog posts and other content.
Promote your brand and build trust
Add candidates to your database
Take advantage of the SEO benefits
Maybe you're already adding jobs to your website, but you're doing it manually. That can work but there are potential problems with this approach.
(Find out how JobRelay automates the delivery of your LogicMelon jobs onto your WordPress site; book your free consultation call today.)
Are you adding jobs manually to your WordPress website?
Plugins like WP Job Manager can make it easy to add jobs to your site but, if you're also using LogicMelon, there are potential problems.
Problems when adding jobs manually
Expensive – every job takes time to add and, when repeated many times over, this is a real expense.
Error prone – manually adding jobs to multiple places increases the chance of mistakes and inconsistencies.
Updates – if you need to update jobs, the expense and potential errors are multiplied.
Scattered – your job and application data is spread across multiple platforms (WordPress and LogicMelon).
Luckily, it's possible to connect your WordPress website with LogicMelon, so that you can automatically send jobs and receive applications.
(Learn how JobRelay can save you time and costly errors by booking your free, zero-pressure consultation call.)
Smooth and trouble free service with great communication throughout! The video explanation of the work was really helpful to understand the process and what had been done.

Thanks!

Dan Sherratt, Brookwood
Integrating LogicMelon with WordPress
LogicMelon can create a custom feed for your WordPress website and you can find a WordPress developer to integrate that feed into your website.
There are some problems with this approach:
Cost – A custom integration will usually be more expensive (and unpredictable). This is because you need to pay for LogicMelon to build your custom feed and then pay a WordPress developer to build the integration.
Timescales – Custom integrations also take longer. You'll need to wait for LogicMelon to build your feed. You'll also need to find a developer to build the integration and wait for them to do it.
Developer expertise – These integrations are niche, and not many developers have the experience of integrating WordPress with LogicMelon.
Maintenance – Once the feed is built, it needs to be maintained. Sometimes things break and you'll need someone on hand to fix them.
With JobRelay, you get a fixed price, shorter timescales and access to ongoing WordPress integration expertise.
Find out more below, or book your free consultation call now.
---
Introducing JobRelay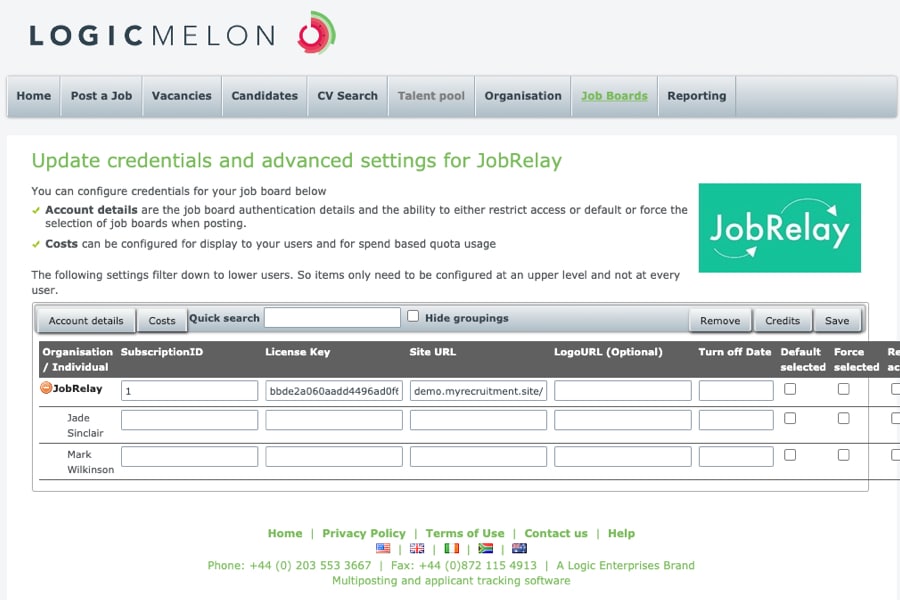 With JobRelay, you can integrate WordPress and LogicMelon, easily, quickly and with a predictable, affordable price.
What does JobRelay do?
JobRelay is like any other job board listed in your LogicMelon account, except the job board is your WordPress website.
Posting a job to JobRelay will send it directly to your WordPress site where it can be displayed just like if you had added it yourself.
Any applications will be sent back to LogicMelon so that you can keep track of them all in one place.
What JobRelay doesn't do…
JobRelay doesn't add or change any of the styling or functionality on your website.
It works with, not instead of, plugins like WP Job Manager.
We aim to do one job – and do it well.
Can I use JobRelay with my WordPress site?
JobRelay supports the standard job fields used by most of the recruitment industry. Our favourite WordPress job plugin is WP Job Manager, but we can integrate with others too.
Talk to us to see if your WordPress site is compatible.
How to get set up with JobRelay
Talk to us to see if it's the right product for you
Purchase JobRelay
Give us access to your LogicMelon account and WordPress website*
Wait about 30 minutes
You're done!
*If you don't want to give us access, we'll give you step-by-step instructions.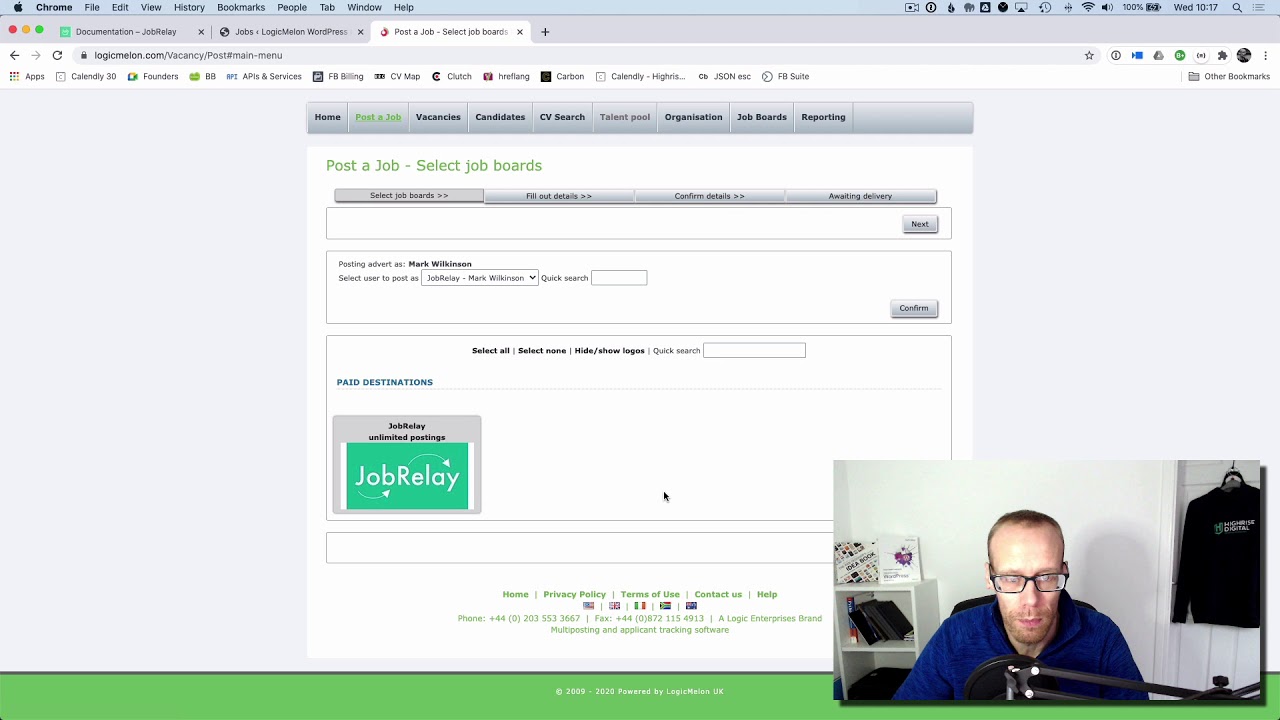 What our customers say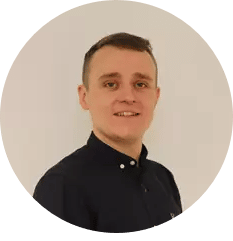 Before JobRelay, there was so much extra effort involved in posting jobs to our own website, that we just didn't do it. We would receive visits to the job page, but it was either empty of only had jobs posted that were way out of date!

The cost of adding the JobRelay integration paid off from the very first month, as we received additional candidates directly from our own website.

What we're seeing now is those candidates returning to the website to search for other jobs, visit other pages, helping us to build trust and authority with our candidate base.

Harry Loft, Marketing Manager at Crewit Resourcing UK
Pricing plans
Monthly and annual plans to suit you.
Flexibility
Monthly
£49 / month
Unlimited jobs
Best value
Annually
£419 / year
Unlimited jobs
Get started today
You could be up and running within 30 minutes!
---
Money-back guarantee
Try JobRelay 100% risk-free.
Here's how it works:
If you're not 100% happy with JobRelay, email us at any time within the first 30 days and we'll give you a full-refund.